SENER Aeroespacial is a company with extensive experience in the aerospace world, founded in 1956. It has divisions in the areas of Flight Systems, AOCS, Avionics, Electro-Mechanisms, Onboard Software and Communications. 
SENER AEROESPACIAL PROJECT SHOWCASE
High Gain Antenna Gimbal (HGAG) for the rover Curiosity of the Mars Science Laboratory (MSL)
SENER Aeroespacial participated in the Mars Science Laboratory (MSL) and his contribution was the development of the pointing mechanism of the High Gain Antenna Gimbal (HGAG).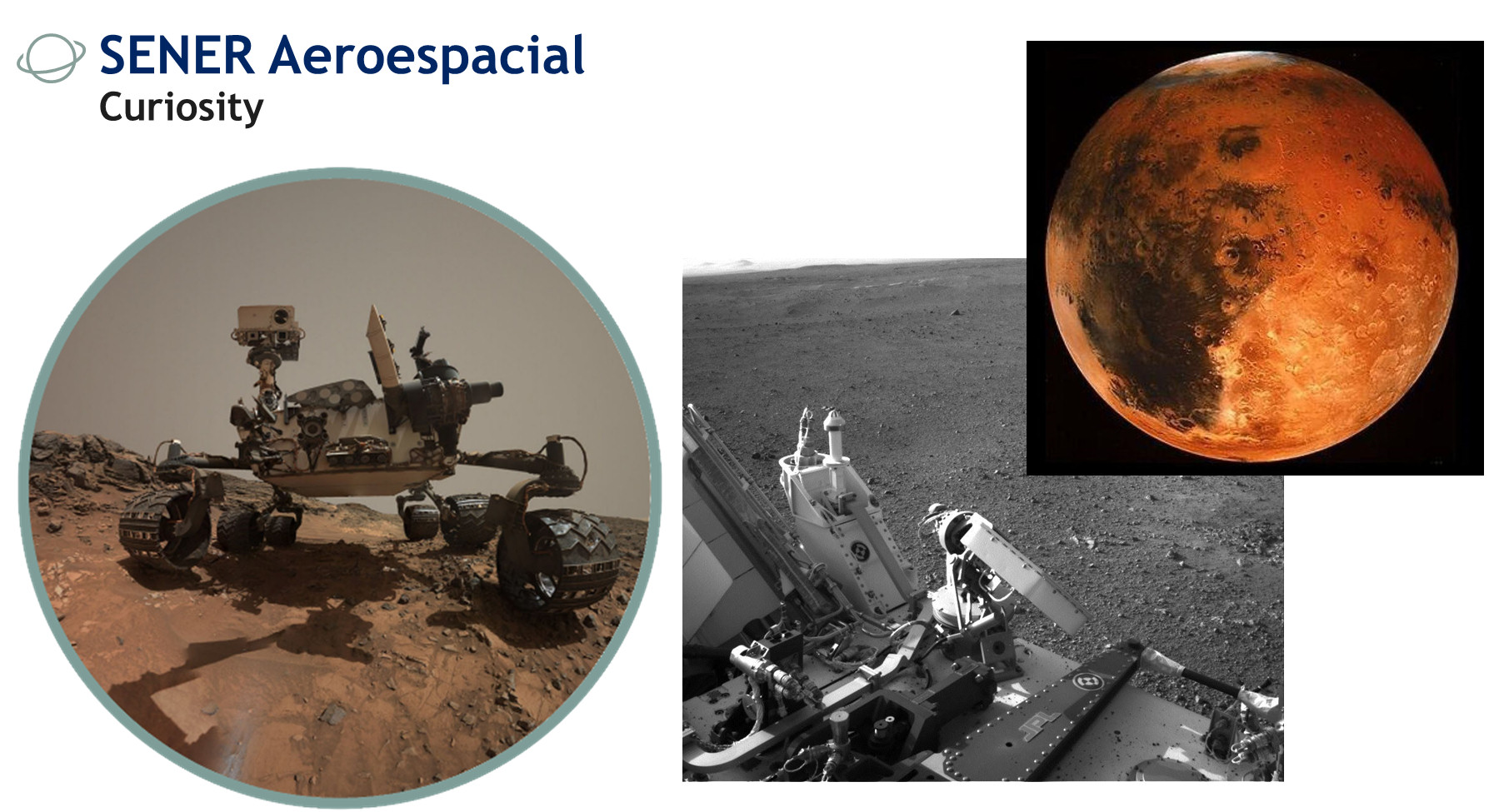 The HGAG is a two degrees of freedom, elevation over azimuth, mechanical assembly that is located on the Curiosity rover top deck for precise pointing of the HGA, which enables the bidirectional communication directly between the Rover in Mars and the Earth.
The MTG (Meteosat Third Generation)
The MTG (Meteosat Third Generation) is made up of six satellites which have two key instruments: the Flexible Combined Imager (FCI) and the InfraRed Sounder (IRS).
SENER Aeroespacial has developed the scanning mechanisms of the FCI and IRS, being a key critical element in terms of optical quality and with regard to the precision and stability of the M0 mirror of both telescopes.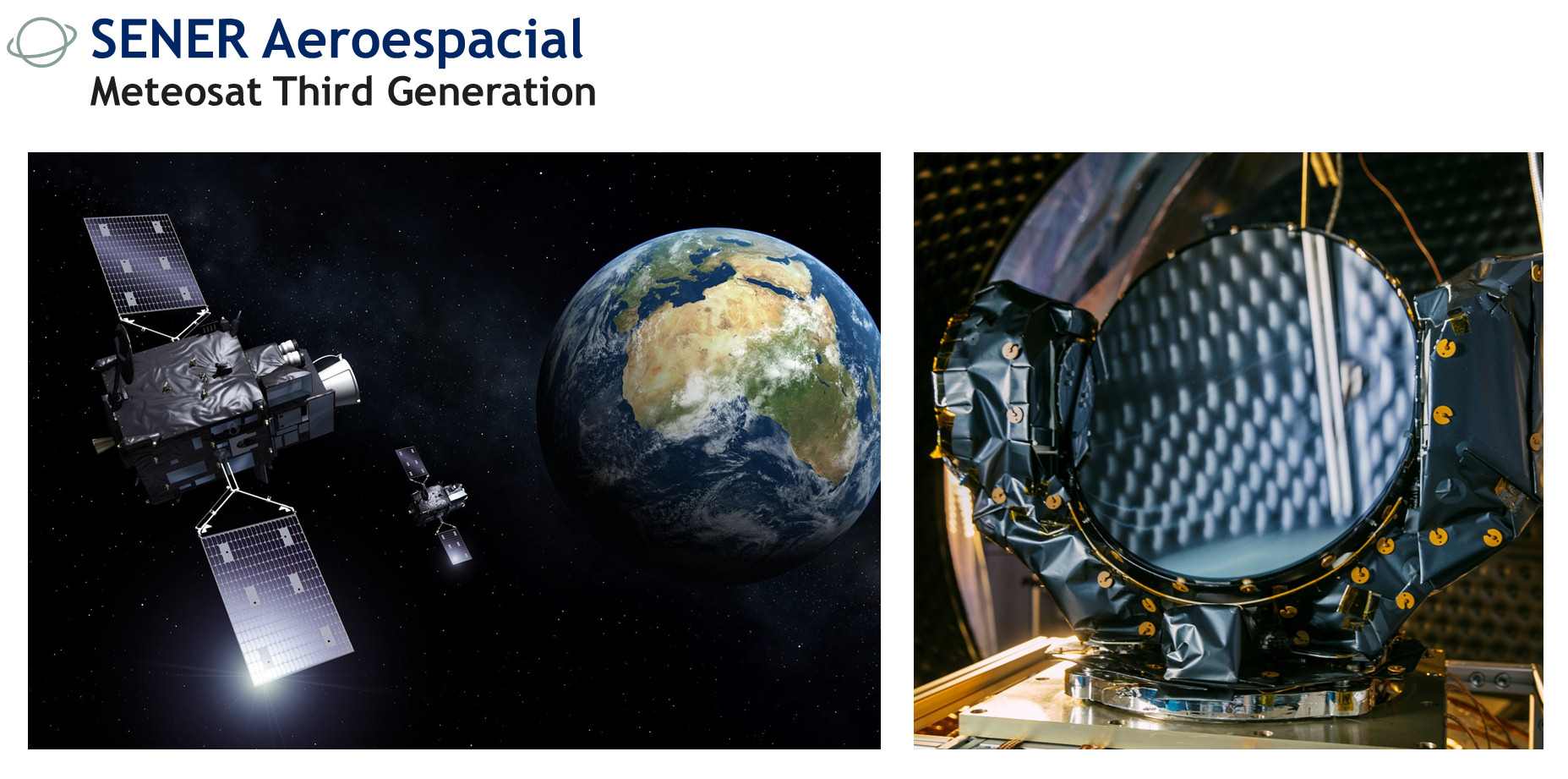 GAIA. Deployable sunshield
SENER Aeroespacial has developed the GAIA Deployment Sunshield Assembly (DSA), which provides a stable and continuous shadow environment to the SVM and PLM of the satellite. The DSA is composed by 12 rectangular petals joined by 12 triangular sectors to form an almost circular plane around the base of the spacecraft. The difference of temperature between the sunside layer and the shadowside layer is around 150º C.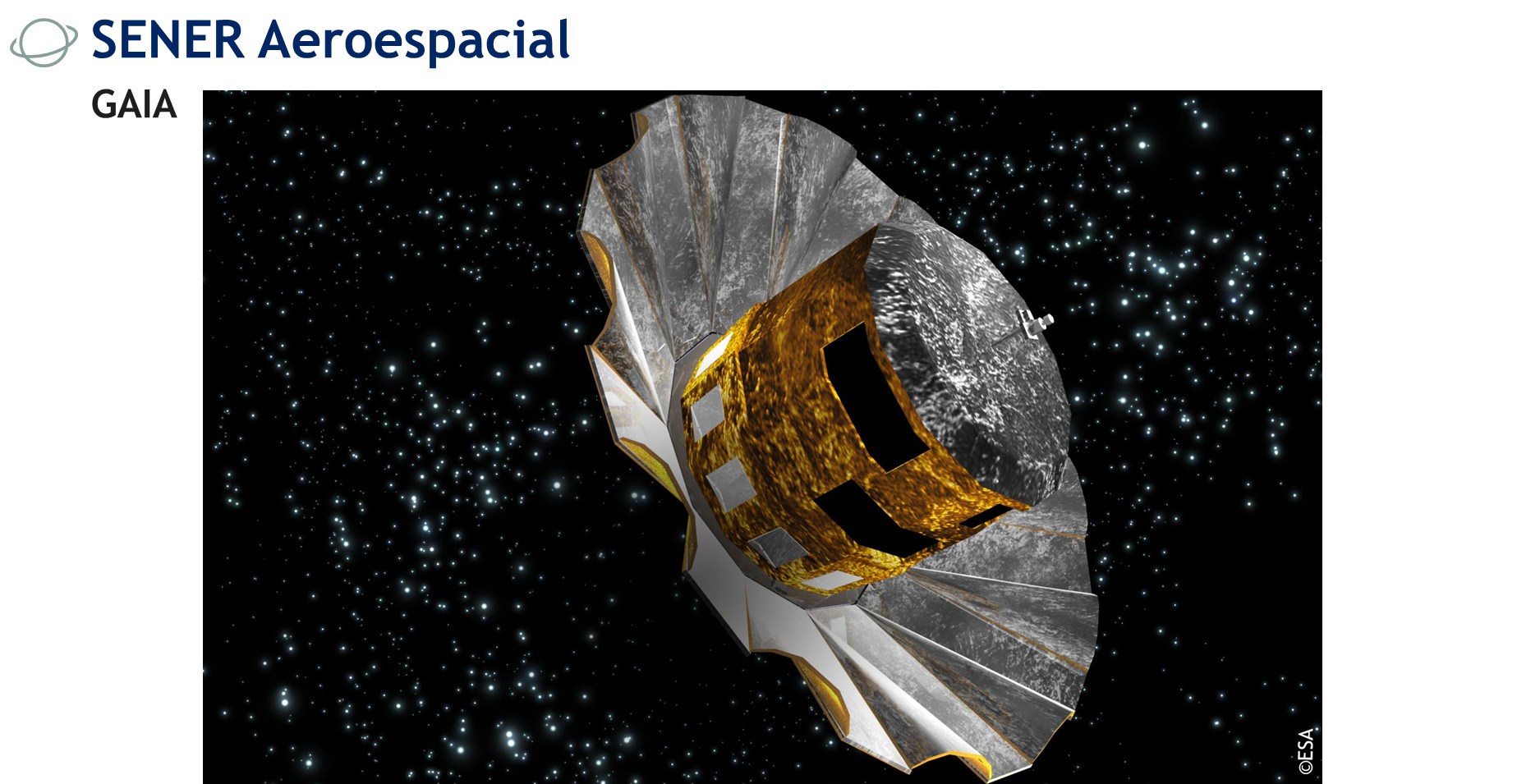 Proba-3 Formation Flying Mission
ESA's Proba-3 is the world's first high precision formation flying mission. A pair of satellites will fly together as a 150 m long large virtually rigid structure, while maintaining millimeter and arc second relative precision to prove formation flying technologies.
SENER Aeroespacial leads the Proba-3 mission, with full system responsibility and in close cooperation with a an industrial team of more than 20 companies from 14 different countries.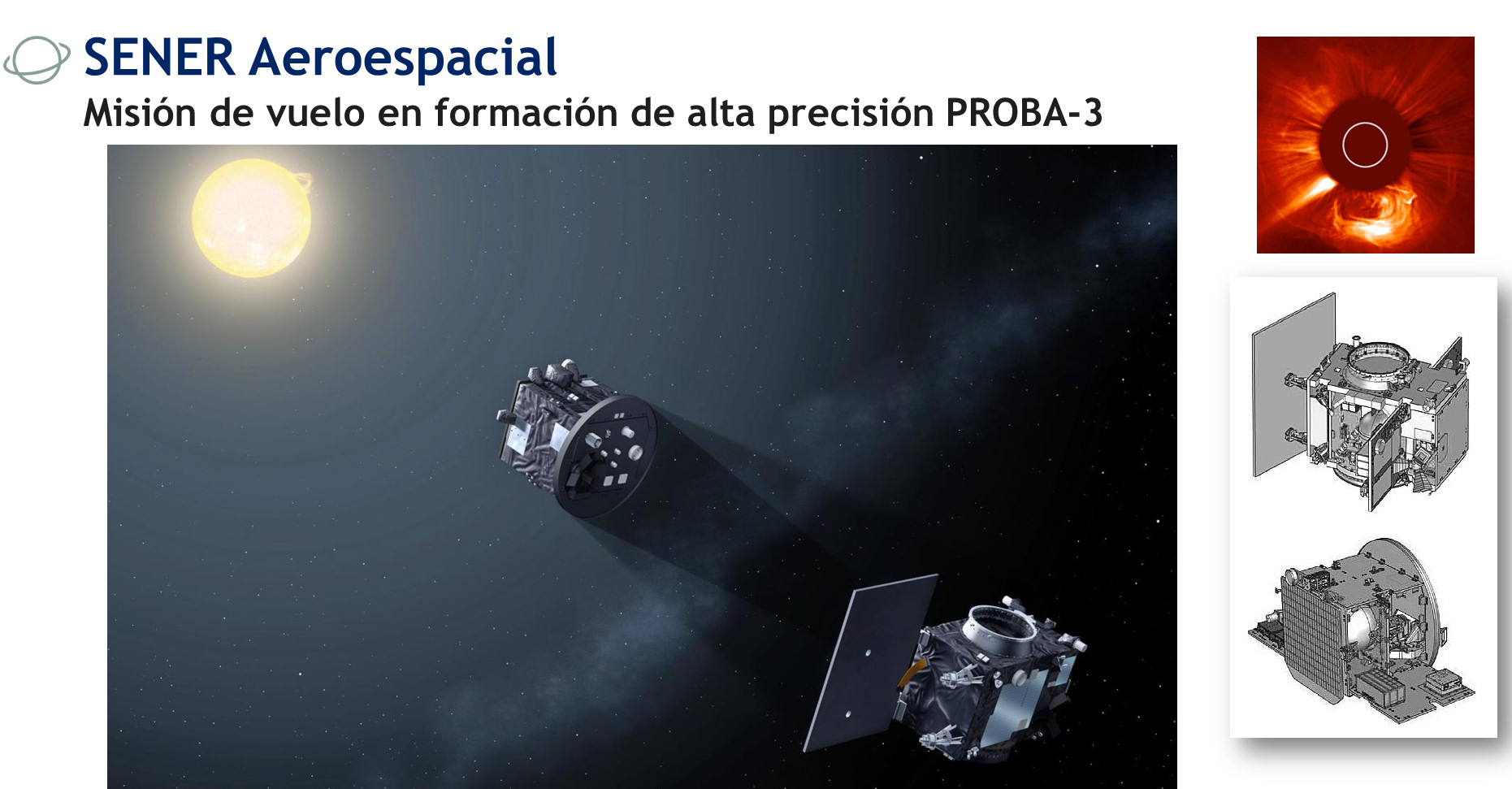 SEOSAT Primary Payload
SEOSAT / INGENIO. Spanish Earth Observation Satellite.
SEOSAT is a multispectral, high resolution, wide band image capture unit with global coverage, designed for the systematic acquisition of images of the Spanish territory with a minimum time of revisit. SENER Aeroespacial is primarily responsible for the design, manufacturing, integration, alignment, and verification of the mission's primary payload.